Borderlands 3 - Technical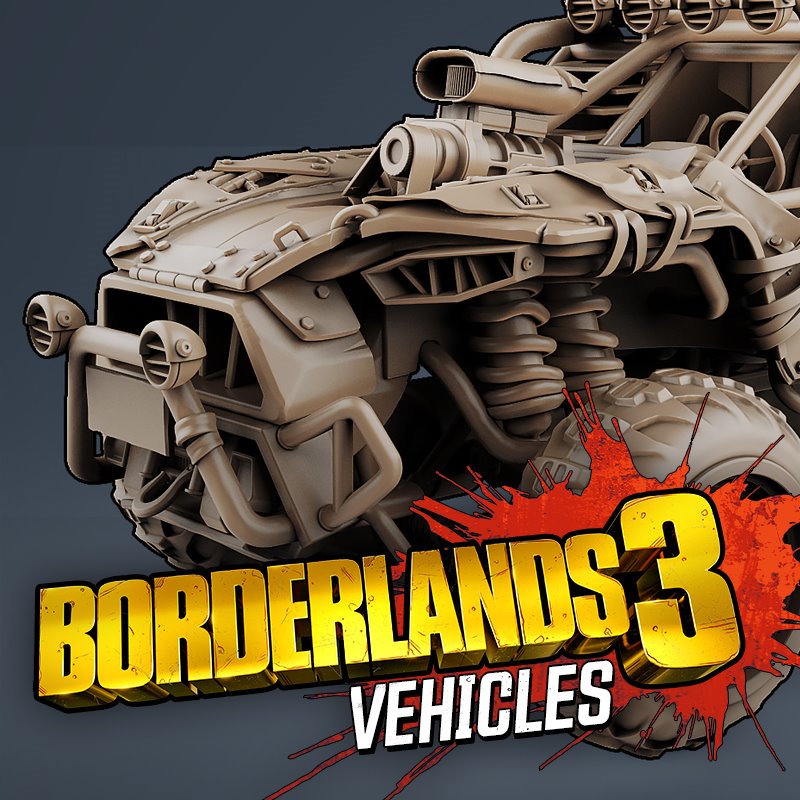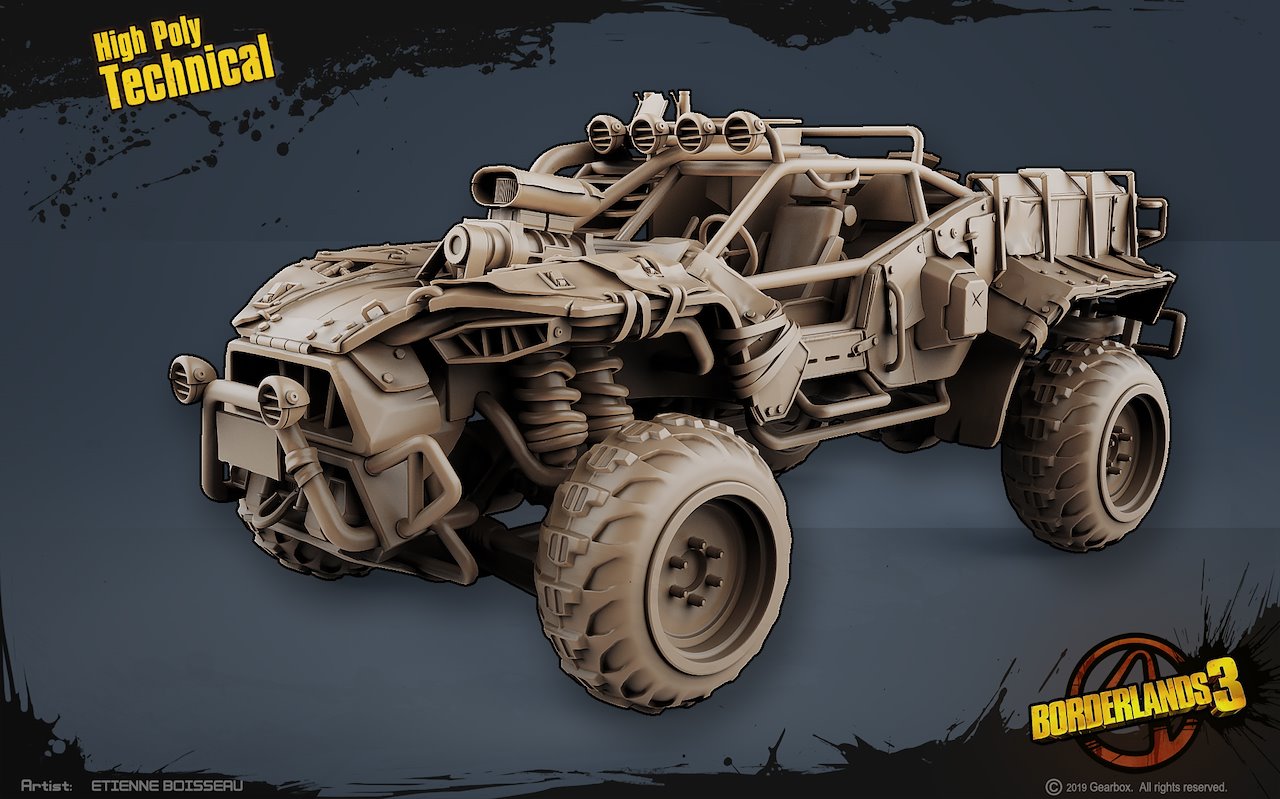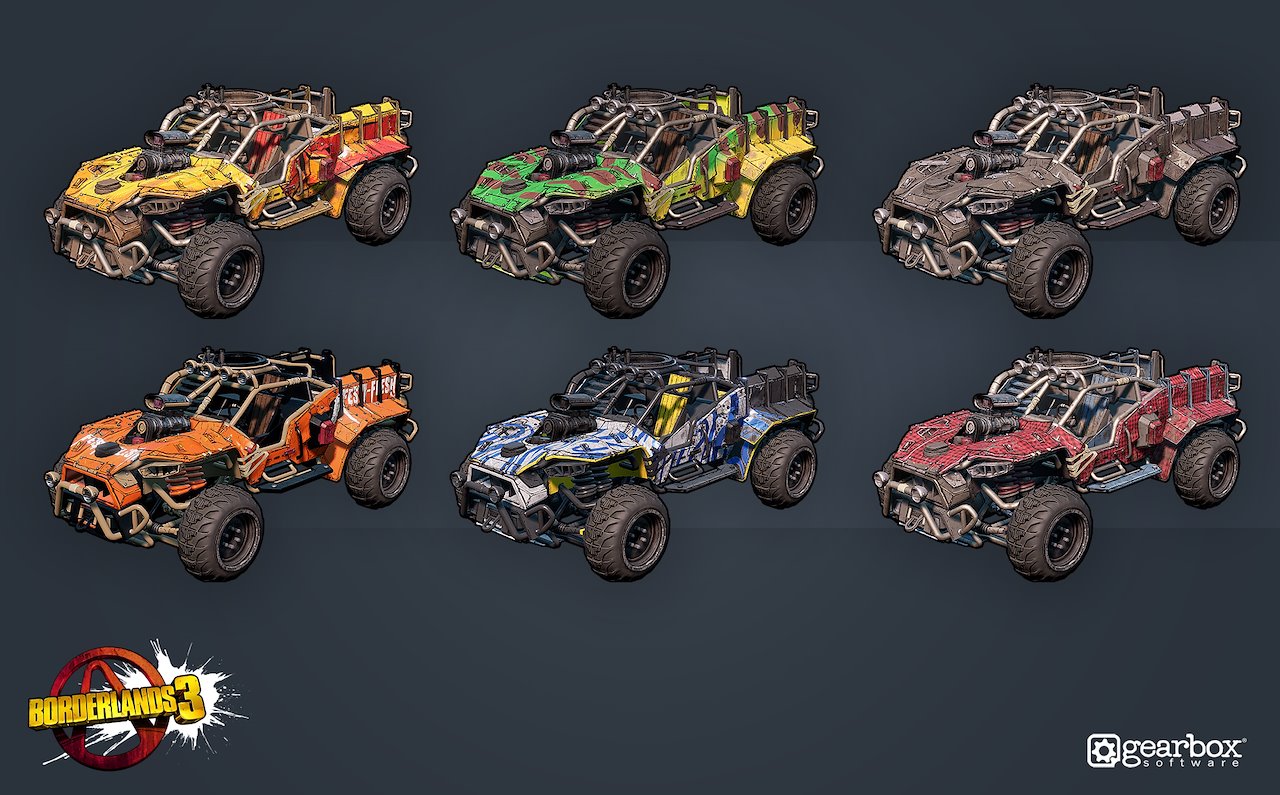 On Borderlands 3, I had the opportunity to work on the vehicles with Raphael Jean, Stéphane Rabattu, Romain Lambert and Tyler Ryan.
On the Technical, I was responsible for the highres & lowres vehicle models and armor addons as well as integrating them in game, and supporting all the other upgrades made by the rest of the team. The wheels, weapons and power upgrades were built by Raphael, Romain and Stéphane.
All the concept work were made by Tyler Ryan and Fred Rambaud.
The vehicle shader was based on the work done by the weapon team and tweaked for our needs by Mathieu Leblanc
I also got to make all the 25+ skins for all three vehicles in-game.
Images posted with permission.
---
Role Senior 3D Artist

For Gearbox Software
Up Next:
Borderlands 3 - Outrunner